Mind & Mobility Outpatient Therapy
At Mind & Mobility, our caring professionals treat each senior with the personalized outpatient therapy in the home they deserve. We understand that all seniors have different needs, preferences, and lifestyles.
Unlike many home care centers utilizing a one size fits all approach, we cater to the unique needs of all our clients and design custom care plans based on what will make each senior most comfortable at home whilst giving a peace of mind their loved ones.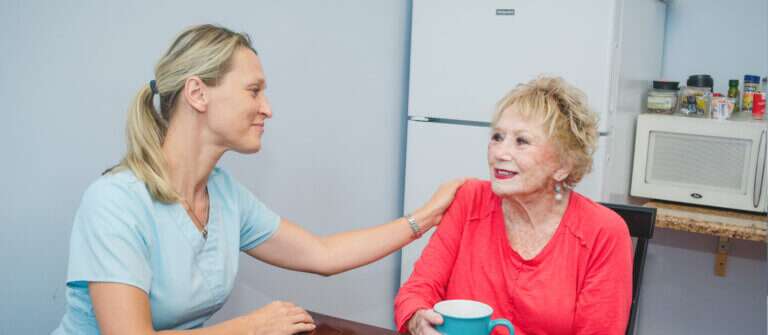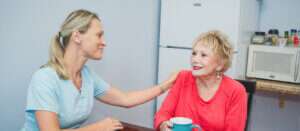 Clients can even choose their caregivers for outpatient therapy for seniors in Florida, so they feel the most comfortable within the confines of their own home, with the added value of assistance in everything from cooking and bathing to running errands and providing transportation to medical appointments.
Another big part of the way we treat is using the latest in evidence-based approaches in our outpatient therapy services. We have staff trained and certified in some of the most tested results-driven techniques for managing pain issues, voice, and movement issues related to the disease process in Parkinson's. Other programs we offer for outpatient therapy for seniors in Florida are focused on tackling the challenges associated with other neurological processes and normal aging.
We pride ourselves on helping our occupational, speech, and physical therapists stay sharp with continuing education, so they can provide individuals with the best care possible. We have outpatient therapy in the home with clinicians certified in nationally- and internationally-renowned programs, such as the Lee Silverman Voice Treatment for speech production (LOUD) and its sister program for movement (BIG).
How Can Mind and Mobility Outpatient Therapy for Seniors in Florida Help?
After a life-changing event such as a stroke, regaining the skills to lead a comfortable life is an uphill task. The empathetic helpers at Mind & Mobility take extra time to understand the wishes of every individual as they begin the journey to recovery. Maybe a client with weakness on their left side wants to be able to prepare their favorite meal.
Physical outpatient therapy for seniors in Florida will help them learn to get around the kitchen, either by improving muscle strength for safety with standing and walking or by using an assistive device such as a rollator or cane. Occupational therapy will help them relearn – or learn a new, more functional way – to prepare their meal. Additionally, for outpatient therapy in the home, our speech therapists may assist with safety and cognitive tasks related to meal preparation or provide swallowing therapy, so the client may enjoy the meal safely.
It is impossible for us to describe how we treat our patients specifically, simply because we treat each patient differently. Within our outpatient therapy for Florida seniors, we treat each individual according to their needs, wishes, and current abilities, and we use our strong communication skills to ensure that they understand each treatment and how it is helping them.
As we are advocators of maintaining independence for as long as possible, we do not start from a deficits standpoint, identifying the things the client does inaccurately. Rather, we approach treatment in terms of the individual's abilities. We ask, "What can the individual do, and what do they want to do?" and we go from there.
Learn More About How We Treat At Mind and Mobility: