Mind & Mobility Companion Care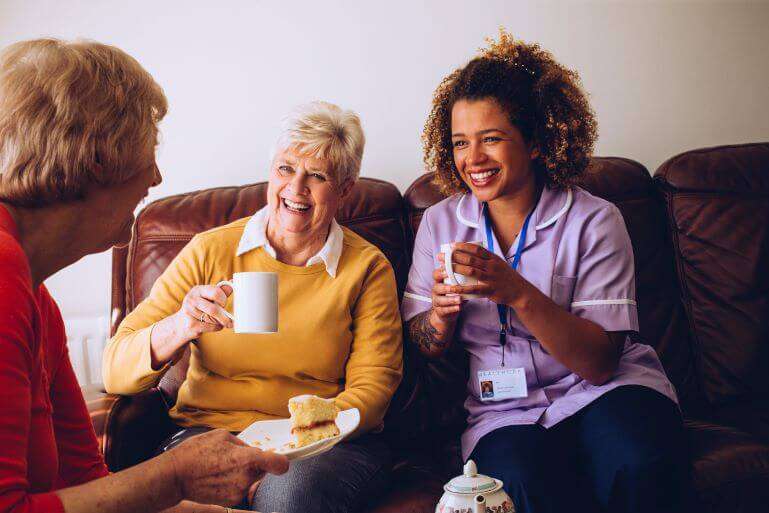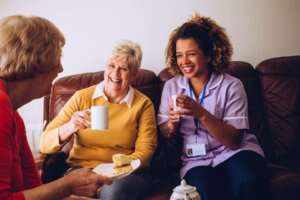 Mind & Mobility Home Care provides Companion Care for individuals needing basic home care services as well as care for individuals with more advanced conditions. We understand that older adults can require varying levels of care as they age at home. Our caregivers have extensive experience in working with older adults and have the skills and patience necessary to provide quality senior home companions in Florida.
Mind & Mobility Home Care can improve the quality of life at home for those older adults choosing to age at home. Our Home Care team can work with you to ensure all your loved one's needs are being met by creating a care plan that checks off all the necessary boxes. Our specialized plans for companion care services in Florida allow you to feel comfortable knowing that we are providing the proper care services for your loved one. With locations all across Florida, Mind & Mobility Home Care has an office near you to match your loved one with the right caregiver.
Often times, family members are the primary caregivers providing companion care. If you have never worked with a home care agency before, we encourage you to review our many positive Google reviews from satisfied clients who report that we have made caregiving smooth and less overwhelming. Allowing Mind & Mobility Home Care to provide senior home companions in Florida with care for your loved one creates an opportunity for you to rest and spend quality time with your loved one instead of caregiving.
Our Companion Care Services in Florida
Aging in place is when a person remains in their home as they age. With roughly 77% of retirees stating they prefer to remain at home for as long as possible, home care may be the bridge between your loved one receiving the right elder care and staying at home.
Maintaining an aging loved one's independence is one of the greatest gifts you can give as this helps stabilize their health and well-being, as opposed to a living facility. An assisted living facility will remove their ability to cook for themselves, schedule visits with friends and family, and even bathe in the comfort of their own home – leading your loved one to feel dependent, powerless, and oftentimes, depressed. Home care services, including companion care services in Florida, provide medical and non-medical solutions your senior needs to prevent destabilizing their lives and affecting their mental and emotional health.
Mind & Mobility Home care services can be tailored to your loved one's companion needs. We make it easier to manage the unique challenges of aging in place. Our senior home companions in Florida can assist with:
Maintaining active
Memory games/skills
Cooking assistance
Homemaking support
Errands
Socialization
Mobility assistance
Fall prevention
Appointment scheduling
Medication management
Transportation
We understand that your loved one may need many different services, including companion care services in Florida. Mind & Mobility Home Care is here to provide just that. At the same time, we will customize this care plan to make daily life as comfortable and enjoyable as possible. Speak to one of our representatives today to get started.
Getting Started with Mind & Mobility Home Care
You can reach out to one of our 9 locations throughout Florida to request a care consultation with one of our representatives. In this consultation, we will conduct a needs assessment to be certain that we place the right caregiver at the right time to support your specific needs. This allows us to get started on the same page and get it right the first time. We can answer any questions you have and allow you to meet the team that will be providing companion care services in Florida.
We understand that home care services may be needed on short notice. Having been in business for over 10 years, we have a large pool of senior home companions in Florida that can provide last minute support.
All of our home health aides have been screened and approved to be on our staff to make sure that seniors can continue to trust our brand for years to come. Whether you're needing companion care services or another form of home care, you can rest assured that you are getting a quality technician.
Areas We Serve: Companion Care Services