Miami In-Home Care Services
In-home care quick links:
Home Care Services for Seniors in Miami Florida
Mind and Mobility is a Home Care Service for Seniors in Miami, Florida. We provide comprehensive services for chronically and acutely ill senior adults who need assistance with daily activities. Whether you're looking for professional home health care services to support your loved one who's recovering from surgery or struggling with Alzheimer's, Mind and Mobility Home Care Center is the perfect fit. Our mission is to help individuals whose quality of life has been compromised by chronic illness, recovering from surgery, or suffering from cognitive impairment.
About the Office
Our Miami In-Home Care Team caters to the requirements of the elderly and those with medical conditions. We specialize in Household Chores, Housekeeping, Transportation, and Running Errands. Our home health care service enables our clients to live independent lives while still enjoying the comfort of their homes.
Home Health Care Agency in Miami
Mind and Mobility Home Care Center is a Home Health Care Agency serving Miami seniors by providing daily, in-home care to patients with various conditions. Our Miami In-Home Care Agency is fully licensed, insured and dedicated to providing our clients with quality service. Many of the people who experience illness or injury may need some help maintaining their independence at home while they are adjusting to the changes that come along with the illness or injury. At Mind and Mobility Home Care Center, we take pride in getting to know each individual and tailoring our services based on what each client needs to feel comfortable and safe at home. We're here for you!
Reliable Services
Mind and Mobility Home Care Center is a licensed, private home health care agency that provides in-home care for a broad range of ages. Our Miami In-Home Care Team ensures that your loved one's needs are met with compassionate care and services focusing on older adults with cognitive disorders or dementia. Our Miami In-Home Care team includes registered nurses, therapists, social workers, administrators and assistants who focus on the physical and psychological needs of each individual. Our goal is to create an atmosphere of dignity, kindness and respect for each patient as each person is given his or her own personal care plan. We are proud to serve South Florida's elderly population with quality care options.
Get Consultation
Our home care professionals are registered nurses and licensed practical nurses who have experience working in home health settings. We work on a variety of cases, ranging from diagnoses such as dementia to injury rehabilitation. Our caregivers provide assistance with activities such as bathing and toileting to community-based memory care. At Mind and Mobility Home Care Agency, we offer full spectrum care, which means that we are capable of providing most healthcare needs for patients you place in our care. Contact Us Or Call Today 1-800-650-5289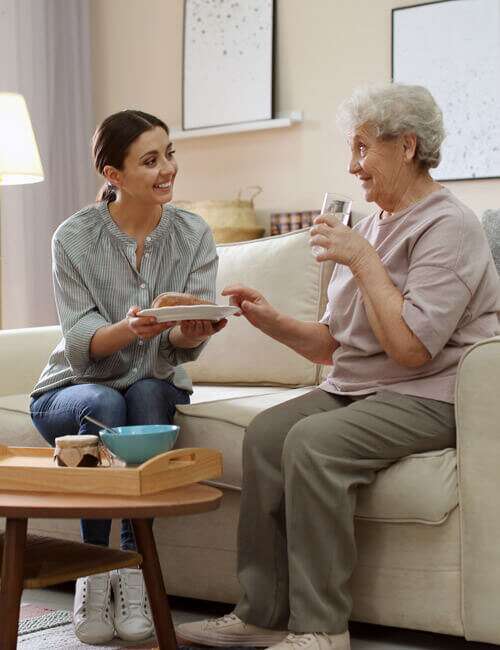 Mind & Mobility's Miami In-Home Care Team offers care services throughout Miami-Dade county. We have Home Health Aides as well as in-home therapy services available upon request. As a home care company, we are a caring community of experts in assisting seniors with aging at home with comfort, grace, and professional home care. Our compassionate team members relate to each of our patients on a personal level. We believe that independence is something that should be maximized not eliminated by putting your loved one in an assisted living facility or nursing home.
Areas We Serve: Home Care Services