As the world becomes increasingly complex, more and more people are finding themselves in caregiving positions. This might include taking care of a loved one with Alzheimer's disease, being a primary caregiver to an older adult who just had surgery, or helping an aging parent with basic needs such as bathing and dressing.
As the number of aging seniors continues to grow, many adult children are beginning to recognize the difficulties of becoming primary caregivers to their aging parents. That's why many adult children look for resources on professional caregiver support or like to work with a home care agency. In this article, we'll look at different aspects of the home care industry.
Tips for Becoming a Caring Caregiver
Some everyday caregivers are family members, friends, and professional caregivers. Family members usually care for the person closest to them, while friends are often more than willing to pitch in and help. Families or institutions often hire professional caregivers to care for a loved one.
Whatever type of caregiver you are, there are certain things that you need to know to provide the best possible care for your loved one. Here are some tips for becoming a caring caregiver:
Be patient: It can be frustrating when a loved one cannot or will not take care of themselves. Be patient and understanding as you help them get back on their feet.
Stay calm: When things start to go wrong, it is easy to lose control. Keep your emotions under control and stay calm to provide the best care for your loved one.
Take notes: Keeping track of what is happening can
Types of Professional Caregivers:
Home Health Care:
You may care for a loved one who is homebound, hospitalized, or in a nursing home. Regardless of the situation, you play an essential role in their care. You can provide comfort and support while they cannot do it themselves. There are different types of caregivers, and each has its unique responsibilities.
Here are some of the most common types of caregivers:
Home Health Aide:
This is the most common type of professional caregiver. Home health aides help people stay safe at home by providing simple tasks such as bathing, dressing, and grocery shopping. They also offer assistance with activities of daily living (ADLs), such as taking medications and getting out of bed. Home health aides also make great companions for the older adult.
Nurse Aide:
Nurses aides are professional caregivers that work directly with a doctor or nurse to care for patients in a hospital or nursing home. They typically work shifts that include both daytime and nighttime hours. Nurse aides may also provide general patient care, such as bathing and grooming.
Personal Support Worker:
Personal support workers assist with complex tasks for someone who is disabled or elderly. This includes bathing, dressing, and transferring from bed to wheelchair. They also help with ADLs and some medical procedures.
Assisted Living Facilities:
A caregiver is someone who helps an elderly or disabled person live in their own home or community. A professional caregiver can help with everything from bathing and dressing the older adult to providing meals and caring for their health needs. Often, a caregiver also acts as a family member to the elderly or disabled person.
Professional caregivers are in high demand these days; as the population ages, more people become disabled. There are several reasons for this. For one, caregivers can provide much-needed support for elderly or disabled people. They can also help keep the elderly or disabled person safe and independent, which is essential in light of increasing rates of dementia and other age-related illnesses.
Nursing Homes:
A professional caregiver can also care for a loved one in a nursing home. They may be an employee of the nursing home, or they may be a family member caring for someone in a nursing home. Nursing homes are often called "ages of care" because they serve people of all ages.
However, the majority of residents in a nursing home are over 65 years old. This means that there are many caregivers needed to care for these residents. The role of a professional caregiver can vary depending on the type of nursing home the resident is in.
Adult Daycare Centers:
There are many caregivers, and the residents' have different responsibilities:
Talk to friends and family members who have experience with caregivers. They can give you advice on the best type of caregiver for your family and let you caregivers have any recommended candidates.
Ask your doctor if they know of any qualified caregivers who could work for you or your loved ones. Many doctors also operate in their care homes, which means they are likely to know of qualified caregivers.
Go through an agency that provides temporary or long-term care for seniors or people with disabilities. These agencies can refer you to qualified professional caregivers who meet your needs.
Who Can Become a Caregiver?
There are many different types of caregivers, each with unique responsibilities:
A caregiver can be anyone responsible for providing care for someone else. This could be a parent, grandparent, spouse, sibling, or another family member. A caregiver may have to provide personal care such as bathing and dressing. They may also have to cook and clean for their caring person. Caregivers can be found in hospitals, nursing homes, schools, daycare centers, and many other places. There is no limit to the number of caregivers a person can hire.
What Care do Caregivers Provide?
A professional caregiver is someone who provides care for a person who is unable to do it themselves. This could be a parent, grandparent, sibling, or relative. Professional caregivers often provide full-time care for a person who is elderly, sick, or disabled.
While there are many different caregivers, one of the most common tasks they perform is helping with everyday activities such as bathing, dressing, and eating. Caregivers may also help to take care of basic needs such as walking, toileting, and medication management.
Many become professional caregivers because they believe it is a valuable and essential experience. Caregivers often gain new skills and knowledge while caring for their loved ones. They often develop strong relationships with their patients or clients, which can benefit them later in life.
The Benefits of Caregiving:
Caregiving is a unique experience that can benefit the caregiver and the person they are caring for. There are many benefits to being a caregiver, but here are just a few:
Professional Caregivers have a unique perspective on life. They often see things from a different perspective than the person they are caring for. This can lead to new insights and ideas, which can help caregivers to be more creative and solution-based.
Professional Caregivers often have a sense of detachment from their own life. This can allow them to focus entirely on caring for their loved ones without distraction. It also helps caregivers be more patient and tolerant regarding their loved one's behavior.
Professional Caregivers often develop strong bonds with their loved ones due to caregiving. This can be a source of comfort and support during difficult times.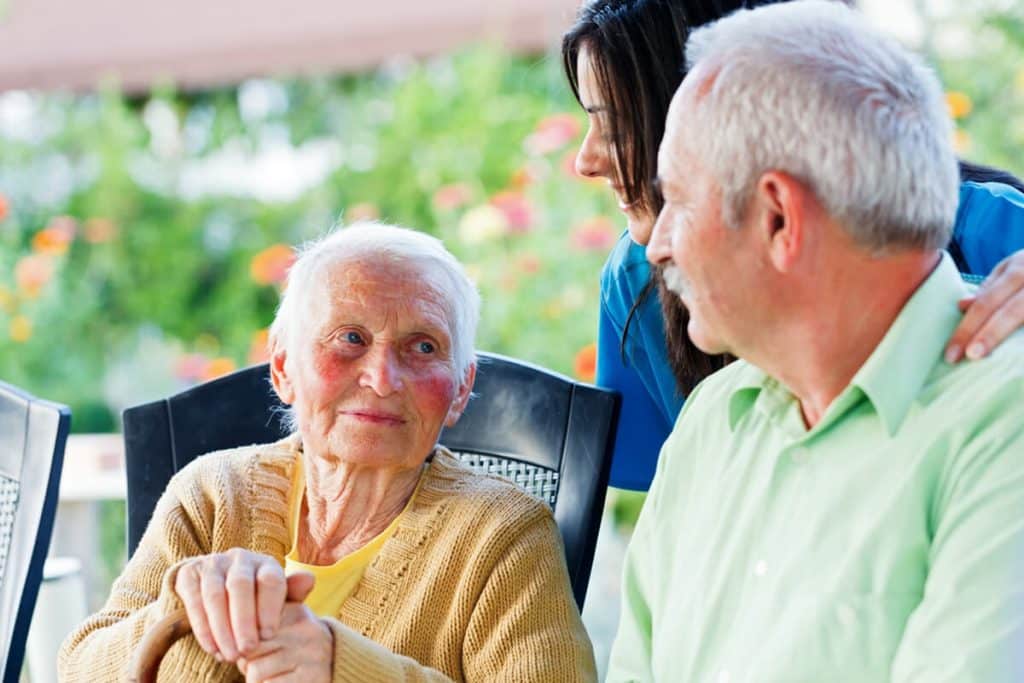 Tags: home care, senior living, senior home care