One of the hardest parts about aging is the inability to care for oneself. As doctor visits become more frequent, the need for in-home care becomes increasingly helpful. Wonder if at-home care is right for you? Here are 5 reasons to consider in-home healthcare:
1. Household chores are a challenge and having a caregiver can help.
As you age, your body begins to slow down and tasks like walking and bathing become everyday struggles. It has been reported that two-thirds of Americans over age 65 need help doing everyday activities such as eating, bathing, and getting in and out of bed. If you are unable to perform daily tasks around the home or tending to your hygiene, an aid in-house can be the answer. In-house care can help with cooking and cleaning, and even run errands for you outside the home. Having this help can alleviate a great amount of stress and improve your overall quality of life almost immediately.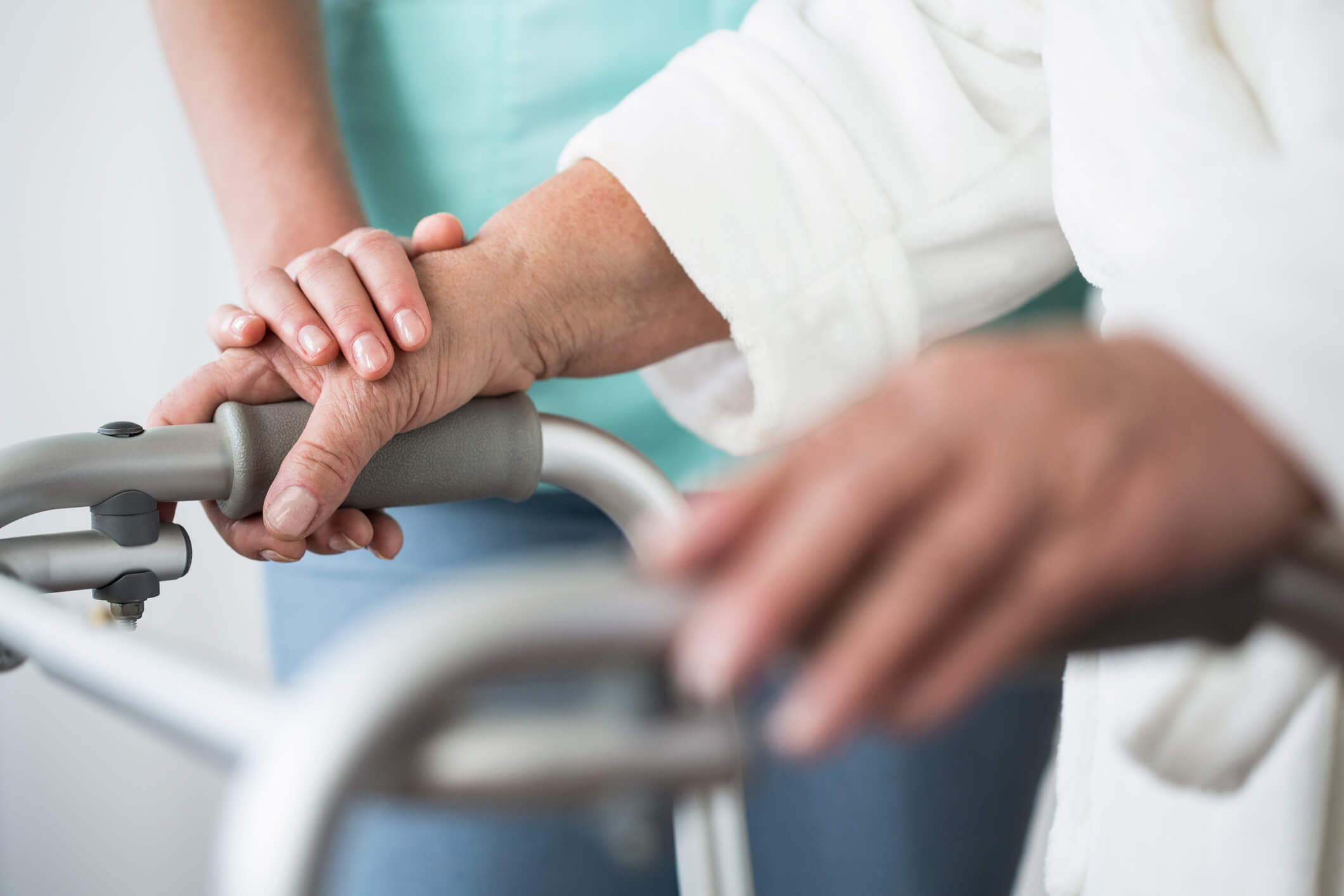 2. You are vulnerable to accidents, so in-home assistance helps avoid falls.
Even if your physical health is in good standing, you may be at risk of falling in your own home. In fact, falls are the leading cause of fatal injury and the most common cause of nonfatal trauma-related hospital admissions among older adults. Thankfully, in-house care can help you safely move around your home to prevent accidents from occurring or worsening pre-existing injuries. In-home caregivers can reduce anxiety when performing routine tasks and ultimately, reduce your risk of accidents at home.
3. You feel lonely and have a limited social life.
If you don't have a spouse or another family member in the home, life can seem dull and isolated from the world. Another benefit of in-home care is that it offers an opportunity for you to socialize and combat feelings of loneliness. Research has shown that older folks who report being lonely are more susceptible to dementia, due to the lack of mental stimulation. In-house care can help counter these negative feelings and side effects by being that person you can turn to.
4. Your mobility is limited or you lack access to transportation. Making frequent doctor's appointments out of the home can become a challenge as walking and standing are increasingly difficult. Sometimes transportation to doctor's visits is not available when you need it the most, putting your health at risk. With in-house care, treatment and check-ups are brought to you so you get the attention you need when you need it. Having a caregiver help you move around is highly advised to empower you when things need to get done.
5. Assisted living is your last resort. In-home care is what most people prefer. Most seniors choose to live at home or with a family relative over moving to an assisted living facility. According to the 2010 US Census, only 3.1 percent of seniors were nursing home residents. For those of you who do not have a support system to help around the house, in-home care is available for you. In-home care has helped millions of senior Americans live in the comforts of their own home, while also receiving the medical attention they need.
If you can relate to any one of the above examples, in-home care may be what you need to live your best life. You don't have to suffer from not being able to perform basic tasks like bathing and preparing meals. Health concerns no longer have to go untreated due to lack of transportation to the doctor. Most importantly, you can maintain your mental and emotional health by removing the need for an assisted living facility.
Interested in in-home healthcare and related services? Call Mind & Mobility Home Care & Therapy Centers at 1 (800) 650 – 5289, or visit our contact page to request a free consultation.